Dear Friends in Christ: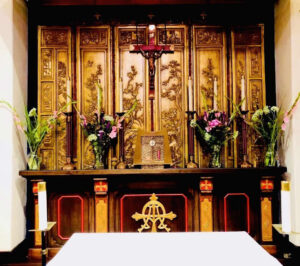 Awesome news! As of September 30,
25
% capacity, up to 100 people, are permitted inside a church or synagogue or mosque. Archbishop Cordileone thanked the mayor, as well as the thousands of Catholics who urged that they be permitted to attend Mass. 
Safety measures will be observed: masks, social distancing, sanitation, ventilation, and other such safety protocols.
On October 07, we will celebrate the memorial of Our Lady of the Rosary. The surety of her prayers means that we can fly to her protection at any and every moment. Mother Mary's prayers work!
Be assured of my prayers for you especially during this month of October (the month dedicated to the Most Holy Rosary). Please remember Saint Benedict at Saint Francis Xavier Church in your prayers.
In Jesus, Mary & Joseph,
Father Paul